Read our research:
Manufacturing
Global HR trends
Read our research:
Manufacturing Global HR trends
One
Group
We are active in Temporary, Permanent and Professional Staffing, Management Search and Selection, Business Processes Outsourcing, Training, Outplacement, and in a variety of complementary HR consulting activities.
Our
Presence
Through direct presence, today we are active in 30 Countries across Europe, APAC, Americas, and currently supply over 20,000 client companies globally. We are the 5th largest European staffing firm, and 16th worldwide.
Our
Company
Our global ecosystem of integrated HR Services is designed to develop the labour market by creating sustainable social and economic value, building an enjoyable work environment and changing people's lives.

Through temporary and permanent staffing, Gi Group eases your search, from candidate sourcing to workforce management.
We know what easy means to you: saving time, effort and economic resources.
We work together with you to respond effectively, proactively and immediately to your staffing needs.
• We have a global perspective and thorough knowledge of the labour market across different industries and countrie
• We leverage our expertise, finding flexible solutions to help you achieve your business goals.
• We build on long-lasting relationships and are always by your side, with a comprehensive human approach
• We match the right people with the right companies by synergically understanding both you and your candidates' needs.
• We act responsibly to make your organisation thrive.

Grafton is the trustworthy partner that helps professionals maximise today's job opportunities and shape their professional life of tomorrow. We are the trusted and nimble partner for companies who want to efficiently hire the best professionals.
We are experts in many industry sectors, for most business functions (e.g., Finance & Accounting, HR, IT, Engineering, Procurement & Supply Chain, Healthcare, Sales & Marketing, Construction, Fashion & Luxury).

Wyser partners with talented managers by developing their career journey to unlock unique opportunities with insightful knowledge, human connection and smart advice. .
We work with forward-looking companies to discover and engage talented managers, through our deep market expertise, shared strategies and tailored consultancy
Gi BPO is a specialised advanced outsourcing partner. We take responsibility for results through flexibility, durable relationships and a strong work ethic. Our Advanced Outsourcing is a leader in the field of Business Process Outsourcing (BPO) and Business Transformation Outsourcing (BTO).
We offer customised solutions and advanced services to improve your productivity, efficiency, flexibility and competitiveness.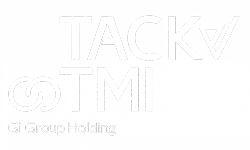 Using the latest in learning solutions, design and technology, Tack TMI makes learning and behaviour change stick.
Our rich proven content portfolio leverages over 110 years' experience and enables us to partner with you to provide scalable, flexible and global learning solutions.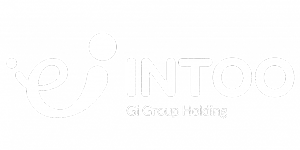 With over 20 years' experience across the US, UK, Ireland and Italy, INTOO delivers high-touch, customised, people-focused programmes for business leaders, managers and employees around the world.
Our mission is to support the transition of people and quickly reconnect them with the labour market.

JobToME helps people get the right job and employers find the right employees, reducing economic insecurity for 'Blue Collar' workers around the world.
It delivers applicants on digital channels at scale for staffing agencies and direct employers, with a focus on high-volume requisitions and 'blue collar' workers.