Join us and you will get the freedom, support and training to bring your personality to the job and your unique experiences to life.
The first step to a life changing experience. Get ready to transform the future of work and change lives for the better. Take a look at our latest career opportunities.
"Change Lives" self-assessment: develop your full potential!
Get ready to transform the future of work and change lives for the better. By joining us, you will be trusted to navigate your career journey and we will do whatever it takes to help you grow. Starting with this first step. By submitting your application, you can also challenge yourself with our six core competencies: continuous learning, human leadership, collaboration, change attitude, results driven and building solutions. Through our "Change Lives" self-development questionnaire, you'll reach a wider awareness of your talent, enhancing it with our eight-week smart-coaching tips.
This is not a mandatory step for your application, it's a tool designed with care and passion to provide you with an unforgettable experience to increase your potential. It only takes 20 minutes to start your development journey.
A shared passion. Learn to thrive. Go forward, together.
HR Advisor (m/f/d) – Lisboa

Published on 09/06/2023
Professional Area: Human Resources
Country: Portugal
Brand: Gi Group
No âmbito do crescimento do nosso negócio, estamos a recrutar um HR Advisor (m/f/d) para a zona de Lisboa, que irá gerir processos de recrutamento e seleção.
Se tem experiência e gosto pela área de Recrutamento e Seleção, candidate-se já!
Gerente de Divisão Outsourcing – Foco em Backoffice & Digital (SP)

Published on 07/06/2023
Professional Area: Global Outsourcing Practice
Country: Brasil
Brand: Gi BPO
Analista Inteligência Negócios Jr – SP

Published on 06/06/2023
Professional Area: Sales
Country: Brasil
Brand: Gi Group
Analista Administrativo Filial Jr (SP – Santana de Parnaíba)

Published on 06/06/2023
Professional Area: Administration, Human Resources
Country: Brasil
Brand: Gi Group
Auxiliar Seleção (SP – Campinas)

Published on 06/06/2023
Professional Area: Human Resources
Country: Brasil
Brand: Gi Group
Assistente Mercado (SP)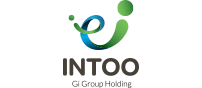 Published on 06/06/2023
Professional Area: Human Resources, Sales
Country: Brasil
Brand: INTOO