Our Impact on
Changing Lives
Gi Group Holding is a global company on a mission to transform the labour market and make the future of work more enjoyable for everyone involved. Through our services we want to build awareness about the personal and social value of work and change lives for the better.
At Gi Group Holding WE CHANGE LIVES.
As a people centered company, no matter which role you have,
you will go on a journey where you will use your ambition, innovative thinking, experience and skills to change people's lives, including your own.
You can make a real difference. 

Care
We take the utmost care and pride in what we do and we are dedicated to fulfilling our commitments to the best of our abilities in order to create added value for our customers. We provide simple and clear solutions that have a positive impact on our colleagues, candidates, clients, the industry and each other.
We care about people, helping our internal and external stakeholders understand the key role they could play in the labour market.
Collaboration
Regardless of our role, we work together as one team and we foster a culture of collaboration. This is how we achieve challenging objectives and enjoy the work we do. We believe our people are our most important asset and we recognise the importance of diversity and inclusion.
Communication and team spirit make our work enjoyable and boost our sense of belonging. Listening to each other and evolving together helps us achieve our shared goals.
Passion
We are passionate about the work we do and each one of us is committed to changing the lives of our colleagues, candidates and clients for the better by helping them meet their needs, aspirations and objectives. At Gi Group Holding, we think innovatively and act autonomously. This is what helps us make the world of work a more sustainable and enjoyable place for everyone.
Through our passion and dedication, we help people realise their professional aspirations, dreams and ambitions.
Sustainability
We put sustainability at the forefront when shaping the labour market. Being a socially responsible business, we use our resources to the maximum, promote economic growth, support employee wellbeing and much more. We believe we are at the service of the environment and not the other way around. And as our business continues to grow, we strive to make sure our services meet the needs of both present and future generations.
Continuous Learning and Innovation
In a fast-changing world, we are constantly driven by a curiosity and genuine desire to learn. By sharing our personal and professional knowledge, we support the growth and evolution of our organisation. We are committed to helping everyone reach their full potential by feeding their curiosity, valuing their individuality and providing training channels and voluntary initiatives. Continuous learning and innovation empower us to do our best work, adapt quickly to change and ensure business continuity by creating new solutions that ultimately benefit our stakeholders. We constantly invest in people's growth and development.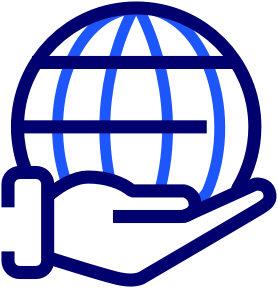 Responsibility
As a major multinational player in the recruitment industry, we believe it's fundamental for us to lead the way and take an active role in establishing better global practices that help develop both local communities and the labour market. Everyone at Gi Group Holding is expected to promote the reputation of our business and our stakeholders by safeguarding universally recognised human rights laws, fighting all forms of discrimination and corruption, supporting legislations that regulate health and safety in the workplace, and adopting the latest initiatives, technologies and practices that protect our environment.
Global Impact

of our Values
Our six values guide how we act as one company. They are shared by our people everywhere and reflect our approach to the labour market and the society we operate in. At Gi Group Holding, we IMPACT the lives of others with many BENEFITS for your professional journey.

Read all of our life changers' experience.
Life Changing
Experiences
Celebrating cultural diversity
India is one of the most culturally diverse nations in the world. Throughout the year, our Indian colleagues organise events to recognise and celebrate different festivals. Recently they created the theme "unity in diversity" to celebrate Diwali – a five-day festival of lights, with people dressed up in traditional clothes from various states and regions. The event helped promote a feeling of unity and showed the care and respect our colleagues have for each other's traditions and beliefs.
The New Year's Gift Tree
Our Turkish colleagues decided to get their New Year off to a good start by visiting children living in East Anatolia, one of poorest regions of Turkey. They collected the children's New Year wishes and hung them on the New Year Gift Tree at work. Each colleague then bought an item from the wish list and placed the present under the tree for the children.
An alliance to help India get back to work
Our four leading global HR service companies in India – Gi Group Holding, Randstad, The Adecco Group and ManpowerGroup, formed an alliance to "Help India Get Back to Work Safely". The organisations combined their knowledge and strengths to form a framework of non-commercial alliance. The objective of this collaboration was to jointly tackle the key challenges facing the labour market and minimise the negative impact of COVID-19 on the economy.
Our global acquisition process
One of our global growth strategies is to acquire interesting local companies. In recent years, we have fine-tuned our ability to successfully handle acquisitions by merging corporate cultures and integrating different work habits so that we can work towards one of our goals of creating an inclusive workplace. We believe our business is stronger and better when we welcome new colleagues, make sure everyone's voice is heard and learn from each other.
Student programmes for empowering young people
Our training division team in Serbia regularly participates in various student programmes with the aim of empowering young people and helping them build their soft skills. As part of this, we held a two-day training session on presentation skills for Belgrade University graduates, organised by the Centre for Career Development.
Sharing best practices
At Gi Group Holding, we believe that by sharing our best practices with other countries we develop our expertise further and support the growth of the business. We have organised many webinars, global events and business meetings to accomplish this. We have the opportunity to learn from our mistakes, understand our strengths and improve the way we work by generously sharing our knowledge with colleagues, customers and clients.
The Destination Work initiative
Destination Work is a national event organised by 125 volunteers who work across our different branches and HQ. They come together after work hours to offer career advice to those who need it most. In 2020, over 800 people, which included students and job seekers, signed up for the event. Personal branding, interview training and career coaching are just some of the topics covered by our volunteers every year.
20th Anniversary celebrations
The 20th Anniversary celebrations of Gi Group was an amazing global event enjoyed by our employees all over the world. It was a chance to share our passion for this amazing job that helps change people's lives for the better. We got the opportunity to strengthen our bonds and celebrate our journey, successes and lessons learnt, together.
School employability initiatives
Due to lack of funding, many schools in the UK have found themselves without career advisors. For many years, our business has been working together with several of these schools to support their employability initiatives. We help students understand the realities of the job market and empower them with tools to find the right job.
The strategic committee's response to unexpected situations
Our Strategic Committee empowers the business to effectively react and respond to any situation. During the pandemic, the committee helped us take care of our employees from day one and provide them with the information, tools and mental support they required. We also launched several internal initiatives to help support our team – all made possible by the quick thinking of our top management team.
Building electricity awareness and fuel efficiency
GI Group Holding UK constantly promotes messages focused on sustainability. Our colleagues are asked to turn off lights and computers when not in use and we have changed the office light bulbs to LED efficient ones. These actions alone have helped reduce our electricity consumption. We also promote car share wherever possible and only travel when needed to reduce our carbon footprint. Our employees also have access to a car driver's manual with suggestions on carloads and tips for driving efficiently.
Plastic-free initiative
Our new headquarters in Turin took on a plastic-free initiative when designing their office installations. This involved creating beverage dispensers that provided drinks in paper cups with wooden stirrers, snack and drink machines that only dispensed drinks in cans, and hot and cold-water dispensers ideal for refillable bottles. The initiative encouraged other offices and branches to adopt similar eco-friendly methods in their own work environment.