News -

"We Stand For People," a global campaign in support of the ukrainian humanitarian crisis
"We Stand For People," a global campaign in support of the ukrainian humanitarian crisis
The initiative puts into action the global resourcing and staffing company's footprint and core business expertise to provide concrete refugee support.
Gi Group Holding, a leading global multi-brand HR and staffing company responds to the alarming humanitarian crisis in Ukraine with the announcement of We Stand for People, a campaign that puts into action the collective power of the Group's passionate workforce and closely-knit network. Over the past weeks, the project was developed with the objective to bring together numerous strategic actions that embody the values of this humancentric company. These include providing on-the-ground support to refugees, the creation of an online information and recruitment hub for job seekers from Ukraine as well as activating a global fundraiser in support of Fundacja Gi Group, the group's foundation in Poland. These actions aim to contribute a grain of salt in positively impacting the lives of an estimated 3.5 million refugees who have fled Ukraine since February 24th this year (UNHCR figures).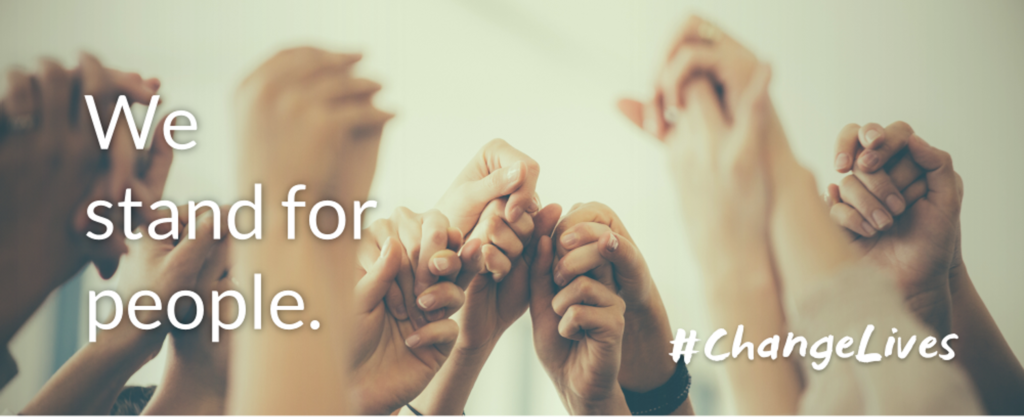 Gi Group Holding & On-the-Ground Support
Gi Group Holding, which has two offices and 10 employees in Ukraine, moved quickly in late February as the regional conflict escalated, and made ensuring the safety and wellbeing of its staff there a top priority. Subsequently, through a dedicated Relocation Programme, four Gi Group Holding employees who asked to be relocated were moved to Poland and provided accommodation. The company also took action on-the-ground by setting up an emergency response operation coordinated by a Global Task Force as well as byan ad hoc Emergency Team in Poland. The Polish team oversees support activities in the country, where the number of refugees is estimated to have reached almost 2.2 million. The teams are in continuous communication with local governments, provincial and communal offices and are joining forces with other industry and employer organisations to optimize efforts; partners include The Polish HR Forum, Lewiatan Confederation and Employers of the Republic of Poland. The Group's support for refugees includes dedicated contacts for individuals so they may obtain assistance through a Lviv-based 24-hour phone contact centre named HELP reachable via mobile, SMS, Viber and WhatsApp. The centre, run by Polish and Ukrainian speakers and managed by Gi Group Ukraine, provides information regarding transportation, accommodation, legal and visa matters, and more. This is further complemented by physical support points staffed around-the-clock by volunteers from the Gi Group Holding network, located in Przemyśl (near the Ukrainian border) as well as at the Company's Polish offices in 28 cities. Gi Group Holding is also providing support at the Slovakian, Hungarian and Romanian borders – as well as through a dedicated aid depot in the Czech Republic. In these areas, assistance is offered refugees with basic support: transportation, accommodation, food, clothing, blankets, medicines, toiletries, baby products, etc.
Job Placement Assistance
Gi Group Holding's hope is that refugees will be given the opportunity to thrive in their new realities. For this reason, leveraging its core business expertise, the company has developed an Open Jobs Website in Ukrainian (ChangeLives.gigroup.com) to connect refugees with companies across Central, Eastern and Western Europe offering qualified employment opportunities. To date, the Group has helped around 700 Ukrainian refugees find work (570 women / 122 men) with 80 companies in both Poland and the Czech Republic. The Group has also provided support to families by extending childcare services and school supplies for over 200 children.
Global Fundraiser
Furthermore, the Holding launched a global fundraiser benefiting the Group's Polish foundation Fundacja Gi Group. Funds raised are being distributed to support refugees during their new employment within the Gi Group Holding ecosystem, to contribute to those being hosted in accommodations provided by employees, and to support other related charities. Information on how to donate can be found through the dedicated website, donate.gigroup.com. As a further show of support, Gi Group Holding kickstarted the fundraising effort with a €50,000 donation and will match each additional donation 2:1 (i.e. it will contribute €2 for each €1 donated). Stefano Colli-Lanzi, Gi Group Holding CEO stated:
Among the priorities of the company's people-first strategy is the promotion of Sustainable Work: a purposeful thread that is woven throughout the entire Holding's activities. Through Sustainable Work, Gi Group Holding aims to elevate industry standards through activities that promote a shared, multi-stakeholder responsibility in helping achieve living and working conditions that support people throughout an extended working life. In fact, Sustainable Work refers to:
People: Helping grasp the meaning and value of work, taking care of psycho-physical well-being, investing in the development of hard and soft skills, and building professional and leadership relationships.
Companies: Improving resiliency, prioritising innovation and value creation, and investing in human capital. Additionally, promoting diversity and inclusion, reducing waste and paying attention to key environmental issues.
Institutions: Developing and supporting active labour policies, fighting undeclared work and tax evasion, promoting sustainable flexibility, reducing skills mismatch and promoting training to enhance people's employability.
The launch of Gi Group Holding is enhanced with a digital ecosystem that includes new global website (www.gigroupholding.com) and dedicated LinkedIn page where news, insights and other engaging content will be made available for our global community.